Melbourne, FL (July 12, 2022) – Eclipse Advantage, Inc., a leading Supply Chain Workforce Solutions provider, has named Craig Lee as Vice President of Business Development, On Time Staffing. Reporting to Eclipse Advantage EVP Joe Guariano, Craig will be responsible for driving revenue sources and developing strategic partnerships for the North American light industrial staffing division.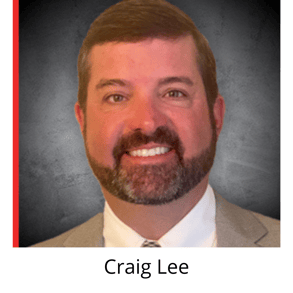 "With a strong track record in the light industrial sector, Craig brings proven expertise in delivering workforce solutions that improve client operations," said Guariano. "I am pleased to welcome Craig to the Eclipse brand and look forward to working together to accelerate business growth as we help our clients achieve their operational goals."
Craig joins the On Time Staffing business unit of Eclipse from Allegiance Staffing, where he was a Primary Business Consultant with a deep concentration on light industrial staffing. His exceptional sales performance at Allegiance was recognized on numerous occasions, with awards including Most New Sales and Most Overall Sales.
"Having spent 15 years in the light industrial sector, I am passionate about helping clients in warehouse, manufacturing, packaging and food processing environments achieve growth and operational success," said Lee. "I am excited to join a team with deep industry knowledge and a steadfast commitment to driving efficiency and retention for our clients."
About Eclipse Advantage
Since 2003, Eclipse Advantage, LLC, has delivered supply chain workforce solutions that improve productivity and enable accountability and visibility. The Eclipse brand offers turn-key workforce solutions in three models: cost per unit productivity pay; on-site hourly staffing; and a managed supplier program, allowing clients to choose the right fit or a hybrid approach. With 150 locations across the U.S and Canada, the Company supports a wide range of clients and recruits a nationwide pool of skilled candidates, resulting in a network of 20,000 associates, called Industrial Athletes. Their localized, on-site model enables fast ramp-up and true partnership with clients. To learn more, visit www.eclipseadvantage.com or follow them on LinkedIn.
About On Time Staffing
On Time Staffing, a division of Eclipse Advantage, is an onsite temporary staffing agency dedicated to the light industrial services sector. With operations across the United States, On Time Staffing has deep expertise in warehouse, manufacturing, packaging and food processing environments and a strong pool of resources available on an ongoing basis. On Time Staffing was founded in 1999 and believes in true client partnerships that drive efficiency, reduce overtime spend and fill open positions with the best qualified candidates. To learn more, visit www.ontimestaffing.com or follow us on LinkedIn.
Press Contact:
Karen Sassi
Eclipse Advantage
karen.sassi@eclipseadvantage.com