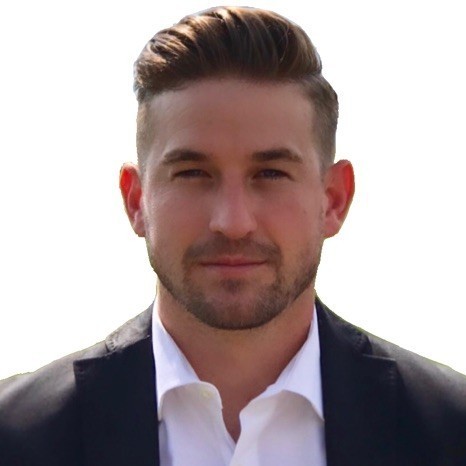 Melbourne, FL (January 25, 2022) – Eclipse Advantage, Inc., a leading Supply Chain Workforce Solutions provider, has named Scott Johnson as Vice President of Business Development. Johnson's responsibilities will encompass accelerating Eclipse's revenue through expanding Eclipse's presence within current and new verticals and geographies across North America. Scott will report to Eclipse Advantage EVP, Joe Guariano.
Scott has held various business development and strategic roles within the supply chain sector and has built and maintained long-term business relations by delivering strategic operational leadership. Prior to joining Eclipse, Scott held roles within companies such as Convoy Inc., Capstone Logistics, and Total Quality Logistics.
"We are excited to have Scott Johnson join our team as he is passionate about driving the growth and development of Eclipse's clients," said Joe Guariano, EVP. "Scott's proven track record of results will assist Eclipse in the expansion of the company's continued focus of providing top notch supply chain workforce solutions throughout North America."
"As the world continues to evolve, the needs of our clients are ever more demanding. Ensuring that our clients are meeting their goals with their supply chain workforce is a top priority. There is no better time being in a position to serve and grow this industry in a company that has a proven track record of success in sourcing the right talent at the right time for their clients," stated Johnson.
About Eclipse Advantage
Since 1999, Eclipse Advantage, LLC, has delivered customized workforce solutions that improve productivity and enable accountability and visibility, all without increasing labor costs, to companies from supply chain Fortune 50 to small start-ups. Eclipse offers turn-key workforce solutions in three models: cost per unit productivity pay; on-site hourly staffing; and a managed supplier program, allowing clients to choose the right fit or a hybrid approach. With 150 locations across the U.S and Canada, the Company supports a wide range of clients and recruits a nationwide pool of skilled candidates, resulting in a network of 20,000 associates, called Industrial Athletes. Their localized, on-site model enables fast ramp-up and true partnership with clients. To learn more, visit www.eclipseadvantage.com or follow them on LinkedIn.
Press Contact:
Karen Sassi
Eclipse Advantage